As Seen On
*A featured submission on The Pioneer Woman
*DC Metro Moms Monthly Photo Contest Winner
*Commissioned photographer for header and profile portrait for The Intelligent Nest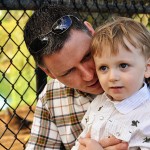 "My husband and I asked Kara to take pictures of our 6 month-old and 2 year-old to have framed as gifts for relatives. Kara's ability to interact with our children to truly capture their personalities was extraordinary! Kara effortlessly produced professional-quality photos in our own home while making the photography fun for our children. We highly recommend her!" – H.B.

"Our family loved everything about our experience with Kara. She made the session easy and fun, and from the pictures you could tell that it was just that. I can't wait to have another reason to do family photos so that we have an excuse to have Kara capture our family once again. Thanks, Kara!" – M.S.
"My husband and I couldn't have been happier with the experience of working with Kara or the pictures that came out of our session! We were concerned about whether or not our daughter would "cooperate" and Kara put us all at ease right away and made the photo shoot fun! She obviously has lots of experience working with babies and was both patient and flexible, getting lots of great shots as she worked around what our daughter was happy doing. As we see how quickly our baby changes, we are so glad to have captured that special time. Seeing those pictures always makes us smile and we always get compliments from visitors." – A.G.
"My family has used Kara twice for professional photographs and it was such an amazing experience. From the get go Kara makes everyone feel comfortable and really has a way of making the session fun! She has an amazing eye for capturing great shots of everyone in the family, both candid and posed. The final product is always of impeccable quality and I continue to receive compliments on all of the photos she has taken for us. I've already booked her for our next session – we love Kara!" – B.F.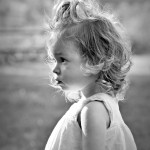 "Not only were the photographs themselves stunning, but Kara masterfully captured our children's unique personalities as they played.  We are so thankful to have their little spirits at this age so beautifully captured in time by Kara." – K.R.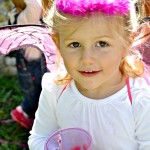 "We have used Kara for a family photo shoot, newborn shoot of our daughter, as well as recently for our daughter's third birthday party.  What we really appreciate about Kara is her easygoing nature.  She has a way of blending in to the environment so well that you almost forget that she's there shooting – which results in extremely natural and relaxed pictures that capture each and every special moment.  Her attention to detail is amazing, and we are consistently impressed with the quality of the pictures she presents to us – thanks Kara!" – E.B.
The greatest compliment you can give me is a recommendation of my services. Receive a discount on any future sessions for each scheduled referral (confirmed with deposit).